PUTTVIEW Outdoor

The future of putting practice has arrived. Meet PuttView X, the world's first true Augmented Reality sports application!
The best of both worlds
We've taken the best of PuttView Indoor and transformed it into an intuitive application that takes away any guessing on the golf course. Experience an unprecedented learning environment on real greens with this latest technology.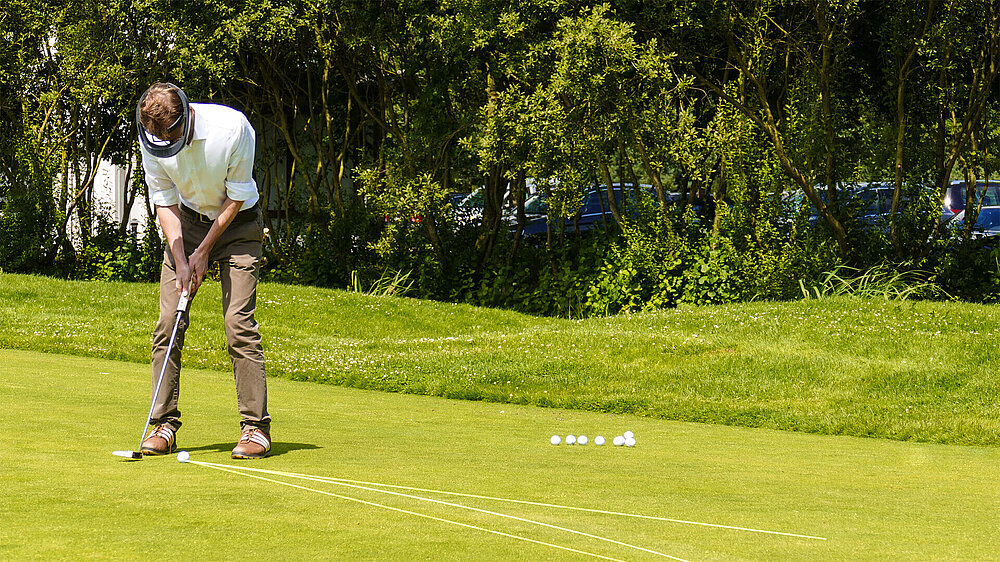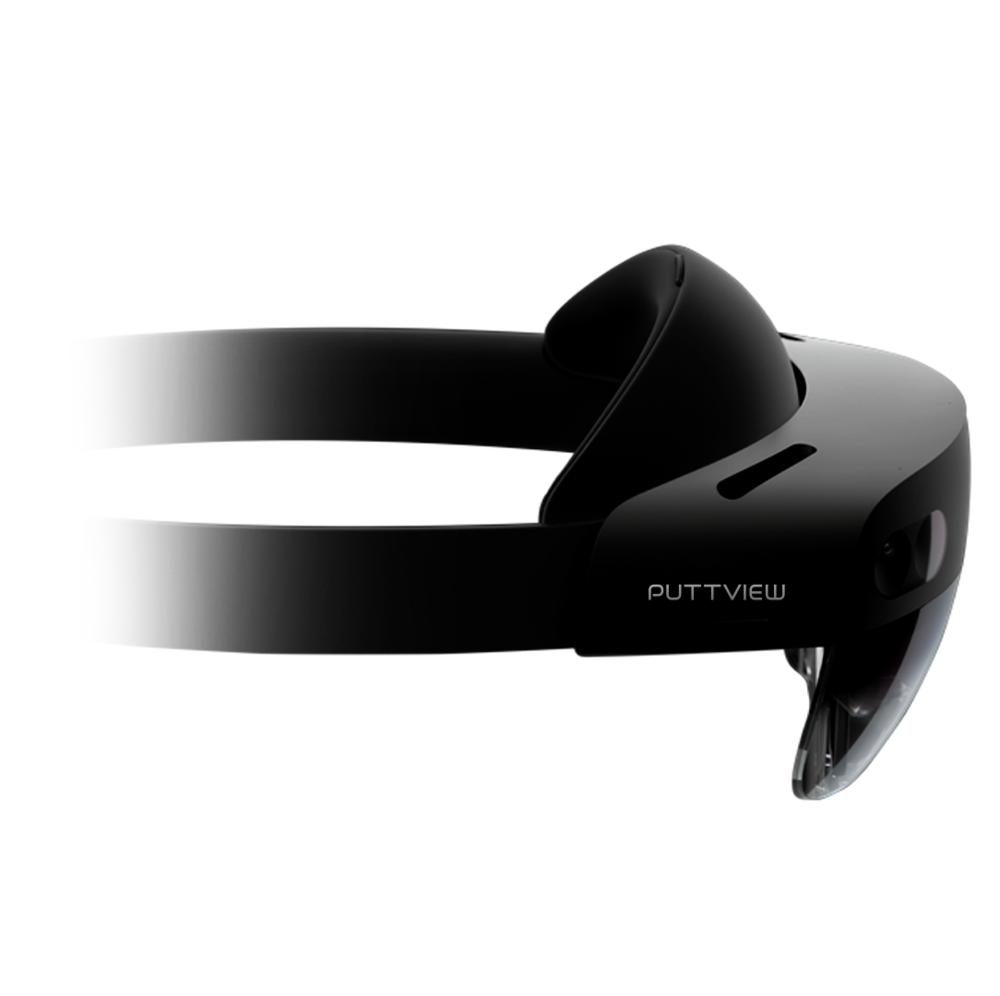 How does it work?
All valuable putt information is displayed as an overlay onto the green using Microsoft's HoloLens Augmented Reality technology. Understand the green contours, visualize your intended putt and get feedback in real-time. Start improving your putting intuitively, anywhere.
Your personal assistant 
The Companion App is your personal assistant. The app will let you control and adjust all settings of PuttView X through your smartphone. Through screen casting, you can also see everything that the user sees on the green. Making it the perfect companion for your next generation putting lesson.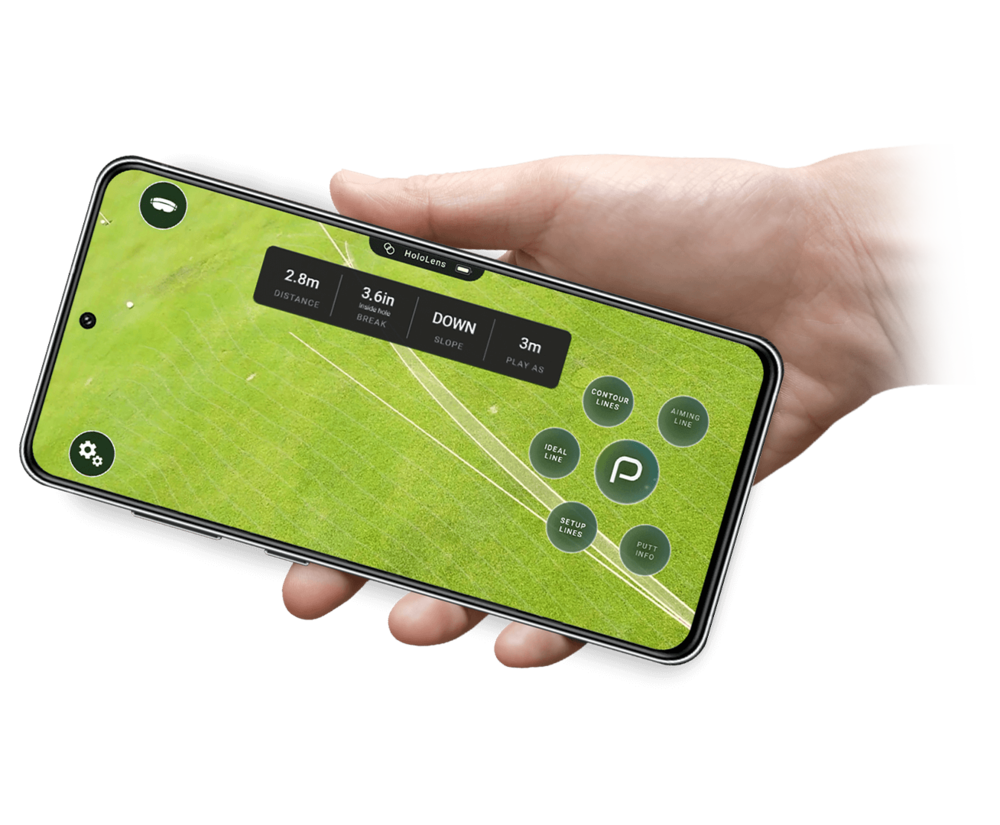 Be part of the future
PuttView X is available for preorder now. Be one of the first customers and make sure to save yourself a $500 discount.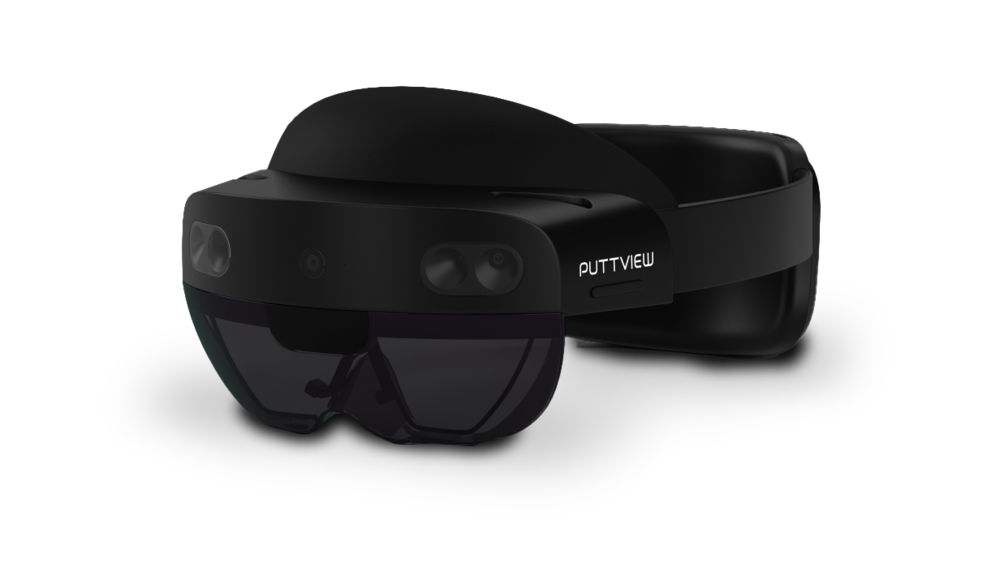 PuttView X
• PuttView X Software
• Microsoft HoloLens 2
• Wifi Router
• Smartphone App
• Flightcase & Accessories
• First year of PuttView X Subscription
All prices above are in USD as indicated and do not include VAT, Shipping or sales taxes. The first year of PuttView X subscription is included. The pre-order discount will be deducted from the total price at checkout. The total cost is displayed in the online store at checkout.
Stay tuned
PuttView X is the future of putting practice and you will want to be part of it! As we are getting ready for the official launch, we recommend you sign up for our Newsletter so you won't miss any updates on this exciting technology.